Живопись - это всегда больше, чем мы способны увидеть
Я считаю живопись идеальным способом высказаться - художник может быть до неприличия красноречивым, сохраняя при этом абсолютное молчание. Мысли, застывшие в красках, чувства, создают поток эмоций у зрителя, новые образы ... в эти моменты, мне кажется, слова становятся не так важны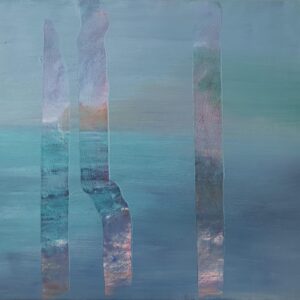 Reviews for the picture "Starry Night – Van Gogh"
Natalia, I already have many of your works in my collection, and it brings joy to me and my loved ones. One of my favorites is a replica of Van Gogh's "Starry Night". The most interesting part is that I have beautiful nude works for which I posed myself!) I'm sure we have interesting creative projects ahead of us.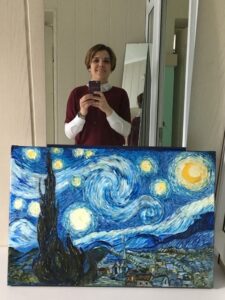 Reviews for the picture "Paris"
Paris is a dream city. I had some symbols of this city for a long time, but I felt that a painting depicting the capital of France would perfectly complement the interior. And it happened just like that. The painting makes a great impression on my guests and, of course, brings joy to my whole family. Thank you, Natalia! Your personal impressions of the Paris beautifully came to life on canvas. I'm already thinking about my next order.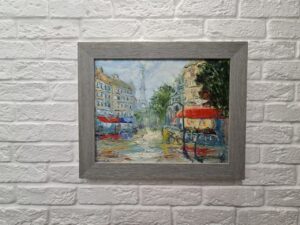 Reviews for the picture "The Kiss – Klimt"
I bought 3 paintings from Natalia. Two of them were custom-made, and I chose one from her existing works. One of the works is a reproduction of Gustav Klimt's "The Kiss", which I have been dreaming of for a long time. Natalia completed the order very quickly and with great quality, and she helped me choose the frame.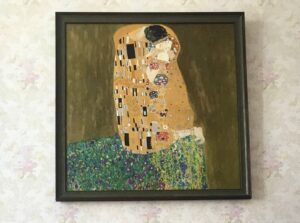 Reviews for the picture "Color"
Thank you for such a beautiful work that pleases my eye every day and brings vivid colors to my life! Unfortunately, the image on the screen cannot convey all its beauty and elegance. I can't say that I've always been fascinated by abstraction, but your works made a different impression on me, and especially this painting. Looking at it, logic and rationality, so inherent in our modern lifestyle, come to rest and children's imaginations are awakened, everyone sees something different and therefore are able to better understand their feelings, because at that moment they reveal yourself in the picture. We look forward to your new works!
Если у Вас остались вопросы или вы хотите приобрести мои работы или заказать картину, заполните форму: